Finished printed products
Automatic printing screen printing machine for all kinds of paper bags, a device that helps you print designs or patterns on paper bags. It can save you time and effort, and is the first choice of many paper bag merchants. This machine is very user-friendly.
Application
This auto screen printing machine is widely used for adhesive paper, Ceramic decal paper, membrane switch, heat transfer film,  transfer paper, and also suit for the high precision printing on any other paper card,thin metal sheet,PVC.
Parameter
Max Printing size
500X700mm
Table size
700X900mm
Vacuum Size
600X800mm
Table to Ground Height
1000mm
Max frame szie
900X1200mm
Frame thickness
30-45mm
Printing accuracy
±0.10mm
Multiple printing accuracy
±0.10mm
Table Leveling accuracy
±0.10
Fine tuning accuracy
±0.05mm
Table Material
Stainless steel or hard alumina
Suction hole diameter
1.2mm
Printing & table parallelism
±0.10
Frame horizontal &vertical accuracy
±0.10mm
Product Thickness
15mm
Frame rise height
100mm
Print Speed
50-200mm/s
Printing stroke
100-1000mm
Printing direction
Right to left
Squeegee/ink knife distance
60mm
Squeegee/ink knife
25mm
Squeegee/ink knife
0-45°
Up &down stroke
regulation angle
Squeegee/ink knife
Screw adjustment
Printing Move
Servo motor
Stroke adjustment
Squeegee/ink knife
Pneumatic + mechanical
Frame Up& Down
Electric motor
Pressure control
Frame cantilever fixing
screw
Frame fixing
Pneumatic + mechanical
Frame parallelism adjustment
Screw adjustment
Positioning
Mechanical positioning
Frame max rise height
50mm
Frame Install
Front to back
Control box location
Hanger type movable
Air consumption
Emergency stop switch
Frame max rise height
Emergency stop switch
Power
7L/min
Voltage
380V
Size
6.5KW
Weight
1400KG
The lift of the platform adopts frequency conversion, and the left and right movement of the printing head use servo electric drive
1. Print head adopts Inverter motor, the left and right movements of adopt servo motor, and the material positioning adopts CCD optical lens +  Movable platform +industrial computer to ensure precise positioning.
2. Adopt the pneumatic control system for  printing blade rotates, to achieve the anti-dripping effect, and the structure is compact, convenient and practical.
3. Manual/Semi-auto/Full Auto Model can be set,Printing Time adopt digital control
4. The independently designed system for  head lifting device, squeegee/returning knife to make  frame loading&unloading and cleaning more convenient.
5. The Frame is fixed by pneumatically/mechanically , and distance can be adjusted. Also the X and Y axes are independently adjusted.
6. Discharge and reclaim material controlled by Servo motor , which will run stable and the positioning is accurate.
7. Optional with static elimination and dust removal device, easy to operate and more efficient.
8. Adopt Large-size LCD display , easy operate.
9. Can be connect with the Powder coating machine,  UV curing machine or IR drying tunnel to make the printing full-automatic. The design as follow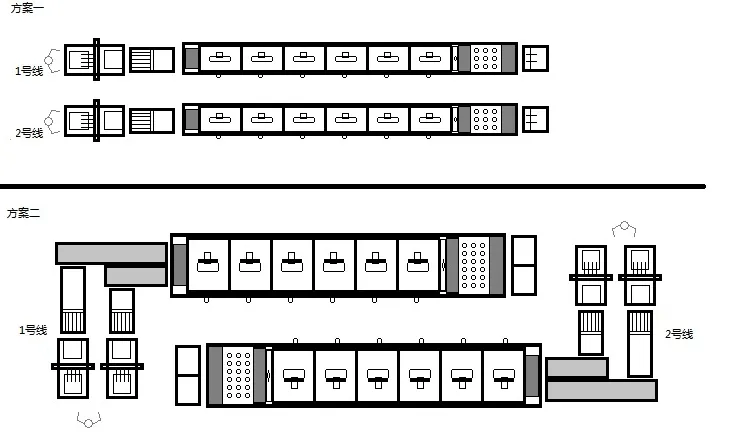 Machine maintenance
①   Clean the sundries on the machine and wipe it clean before going to work.The guide rail, guide column, bearing and other moving parts should be lubricated regularly.
② The work piece table is the key part which affects the printing quality, prevents the hard object to hit, when printing, cannot turn the ink.The water and other organic solvents drip onto the work surface.
③  Electric control panel and keys to prevent direct or indirect contact with water, water and other solvents caused by damage.
④   Frame paint is to keep the machine rust, to prevent days of water, water and other solvents directly or indirectly contact damage.
⑤  The sewage and dirt in the oil mist assembly should be discharged in time.Prevent feeding into pneumatic components, affecting normal operation, and regularly clean the cup body, add peng 2 lubricating oil in the oil cup of oil mist assembler.
⑥  When adjusting the limit valve, the tight nut must be unscrewed before hand adjustment.Handle screw on the machine is used for positioning, after firm positioning, no need to tighten it too hard.
⑦ After work, turn off the power/air source, clean the screen, and keep it properly.