Finished printed products:
Offset heat transfer production process:
Offset printing (offset color film)
Screen printing (semi-auto/auto)
Automatically sprinkle hot melt powder
Tunnel drying
Automatic collection
Cut product
Automatic screen printing +powder coating+Drying machine+Collect machine
TX-YKPZ-5070
Automatic Screen Printing machine

★Application
This auto screen printing machine is widely used for adhesive paper, credit card, Ceramic decal paper, membrane switch, heat transfer film,  transfer paper, and also suit for the high precision printing on any other paper card,thin metal sheet, PVC.
★Detail picture
Parameter
| | |
| --- | --- |
| Model | TX-5070-DZ |
| Max. printing size(mm) | 500×700mm |
| Max. frame size(mm) | 850x1100mm |
| Mini. frame size(mm) | 400x600mm |
| Max. sheet size(mm) | 520x720mm |
| Mini. sheet size(mm) | 160x200mm |
| Printing material thickness (mm) | 0.08-3.0mm |
| Off-frame height(mm) | 25mm |
| Max. feeding height(mm) | ≤330mm |
|  Max. speed(p/h) | 500-1000p/h |
| Power(KW) | 3.5KW |
| Power supply | 3N-380V-50Hz |
| Working pressure(MPa) | 0.4~0.6MPa |
| Machine dimension (L*W*H)mm | 2600x2400x1930mm |
| Machine Weight (kg) | 1300KG |
Main electrical accessories configuration:
Pneumatic components                Airtac/domestic
Aluminum parts                       Anodizing treatment
Steel parts                           Chrome plating
Guide                               HIWIN Taiwan HIWIN
Electronic control components          Omron etc.
HMI                                 Weilun
Programming Controller (PLC)          Xinjie
Servo system (5 sets)                  Xinjie
Appearance treatment                Anti-wear and durable gold powder
TX-SF800 powder spreader
Application:
The automatic powder spreading machine series is a kind of post-printing matching machine that replaces the traditional hand-made glitter powder hot-melt powder process. This machine is suitable for the powdering process of clothing trademarks, greeting cards, blessing characters, couplets, Christmas cards, tablets, etc. Easy to use, no dust pollution, automatic recycling, recycling of raw materials, etc., and the use of a screen printing machine can greatly improve the efficiency, increase the utilization rate of the hot melt powder of the glitter powder, and can make a variety of changes Glitter powder hot melt powder pattern. If required by the process, the drying, UV curing machine and other equipment can be conveniently connected at the back. This machine adopts upper and lower suction port design to prevent the occurrence of scratches on the surface of the film. It is the best post-press supporting equipment for the film glitter powder process.
Parameter:
| | |
| --- | --- |
| Model | TX-SF80D |
| Suction type | Double suction |
| Maximum spreading width | 800mm |
| Maximum material thickness | 5mm |
| Max printing speed | 1500m/h |
| Power | 3.0KW 380V 50HZ |
Main performance
①The key parts of the machine, such as the conveyor belt and the frequency converter, all adopt imported parts, which are easy to use and flexible to adjust.
②The original powder spraying system enables the color powder to be attached to the printed matter evenly and smoothly.
③It is equipped with a color powder recovery system, and the excess color powder is gently pressed by the roller before drying to make it evenly balanced.
④ Spreading powder-light roller pressing-recycling-drying, high efficiency and energy saving completely solve the problem of uneven manual powder spreading, low efficiency, and color
Geared motor Shanghai
powder flying all over the sky.
⑤All transmission parts of the whole machine can be adjusted steplessly, which has the characteristics of high durability and good stability.
configuration list
| | | |
| --- | --- | --- |
| NO. | Accessory product name | Accessory brand |
| 1 |  Inverter | Taiwan |
| 2 | Switch | Shanghai Ergong |
| 3 | Fan | Taiwan |
| 4 | Motor | Taiwan |
| 5 | Geared motor | Shanghai |
TX-IR80 Dryer
PARAMTERS
| | | | |
| --- | --- | --- | --- |
| Model | TX-IR80 | Loading length | 1000mm |
| Unloading length | 1000mm | IR length | 2000mm *3=6000mm |
| Power | 25 KW | Convey belt width | 800mm |
| voltage | 380V | Total length | 8m |

Material
①Curing box:
Curing box:80mm Insulation board(Insulation cotton,The inner plate is 302 stainless steel plate and the outer plate is 1.4mm cold rolled plate)
② Axis arm and base:1.4mm cold rolled steel plate,oven:840mm
☆Heating voltage:380V     27 IR heating tubes
Single heating tubes length:800mm
Heating total power:21KW
Heating temperature up to 180 degrees(Adjustable)
Relative temperature difference:±1°  (Uniform heating temperature)
Temperature control accuracy:±1°
☆Convey system:spend:1-5m/min
Conveyor belt:Imported high temperature resistant Teflon belt
Feature:
IR heating saves by 20% energy compared with traditional heating methods.
Drive adopts frequency drive system, chain-driven principles.
Double thermal protection design, heat insulation layer lessen the heat loss.
Drying can be opened by sides, easy maintenance.
TX-SLJ650 automatic Sheet Stacker
Application 
It is suitable for the collection and placement of self-adhesive, credit card, ceramic decal, film, gold and silver cardboard, metal sheet, PVC and other substrates.
Parameter:
| | |
| --- | --- |
| Model | TX-SLJ650 |
| Maximum Sheet size | 480mmx650mm |
| Minimum Sheet Size | 320mmx480mm |
| Stock Range | 0.2~1mm |
| Paper Thickness | 100gsm~600gsm |
| Stacker Pile Height | 895±25mm |
| Speed | 1500pcs/hour |
| Power | 2.0 kW |
| Weight | 100kg |
| Dimension | 1150mm*1080mm*895mm |
Features:
Main performance
After the paper pulling system adopts the suction cup to suck the product, the stepping motor quickly drags the product to the set position, immediately releases the product, returns to the original position, and waits for the next piece.
Special photoelectric devices are used for product testing.
The lifting and lowering of the paper stack adopts a lifter to control the up and down movement, and the number of materials received is automatically reduced (the number of sheets and the time can be set).
Equipped with adjustable foot base, the adjustment range is 20~30mm.
The transmission system adopts toothed synchronous belt, and the track adopts linear slide rail.
There is a dedicated air pump for sucking and pulling materials.
configuration list
| | |
| --- | --- |
| Drive Motoe | Xinje stepper motor |
| Air pump | China |
| appliances | Zhengtai |
| Optoelectronics | Panasonic |
| Lift | China |
| Cylinder | China |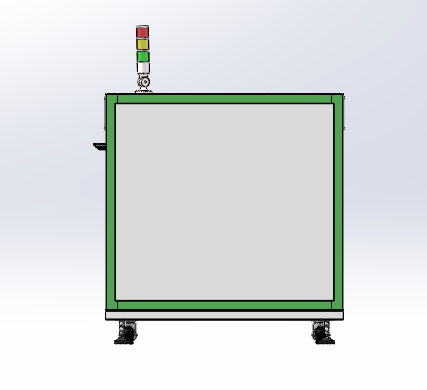 Product information
1.It is easy to cutting for the pasteboard with oblique knife.
2.Keep tight for pressing paper with the independent structure.
3.The design of cutter external fine-tune and conveniently
4.Keep steady for pressing paper with the device of double guide.
5.Due to previous infrared safety protection design and back defend cover,it comply with CE standards,
6.Intelligent LED Display,Press paper,cutting time.The calibration point of pushing paper size can be arbitrary set;have self-test function,fault code display and counting function.
7.Program control can be set to 99 groups 7 times.
8.Infrared laser pointer lines, clear cutting knife bit.
Parameters
| | |
| --- | --- |
| Model | 520H |
| Max.Cutting Width | 520mm |
| Max.Cutting Thickness | 60mm |
| Precision | ±0.5mm |
| Clamp Paper | electric |
| Push Paper | electric |
| Safety | IR |
| NW. | 228kgs |
| GW. | 284kgs |
| Packing Size | 1180*1090*970mm |